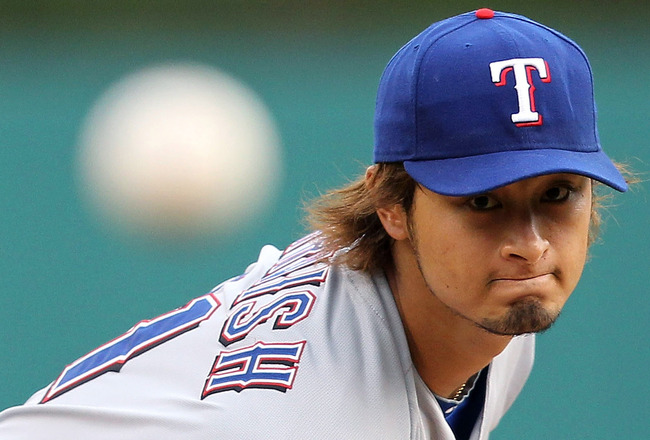 (Getty Images)
Hiroki Kuroda will be pitching for the Yankees going against Yu Darvish, which I would think is a pretty big deal over in Japan. Darvish is obviously in his first year in America and he and his big repertoire have been long awaited by almost all baseball fans. He's showed good stuff so far, but has had some control issues (13 BB in 17.2 IP). Many thought the Yanks should have made a stronger play for the 25 year old, but I'm pretty okay with the way things have turned out. We get our first up close look at the Japanese sensation tonight. Here's the lineup:
Derek Jeter, SS
Curtis Granderson, CF
Alex Rodriguez, DH
Robinson Cano, 2B
Mark Teixeira, 1B
Nick Swisher, RF
Raul Ibanez, LF
Eric Chavez, 3B
Russell Martin, C
And it will be Kuroda on the bump. This one will start a little bit after 8 and can be seen on either YES or MLB Network.