Who's Hot?

1) Derek Jeter (again)
I will put him on this list until he stops playing well (if ever). He's hit .500 over the last week and is driving the ball (3 extra base hits out of 14 hits).
2) Eric Chavez #WhoneedsA-Rod?
I like the way Eric is playing. His fielding is always strong, and this past week he hit 2 home runs in 9 at-bats.
4) Give me a shot of Boone Logan
First admission: Boone Logan sounds like a hard liquor. Second admission: He pitched 4 scoreless innings this week.
5) Ivan Nova
If I'm going to put one starter on here, it has to be Ivan. In his only start this week, he went 6 strong and gave up 2 earned runs. That is good enough given the way the other starters have been pitching.
Honorary Who's Hot: The Grandy Man Can
Curtis Granderson is getting on-base (.468 over the past week), and had 6 RBIS and 3 home runs over the past week.
Who's Not?
1) Russell Martin vs. Righties
I know this is a weekly post, but Russell Martin is hitting .172 against right handed pitchers this year.
2) Rual Ibanez with runners on-base
The Yankee DH didn't drive in a run this week, and he is paid to do just that.
3) Robby Cano's Power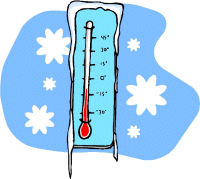 He only has one home run on the year. That came in this past week.
4) Granderson with two strikes
The first time someone has ever been hot and cold at the same time, but Curtis has struck out 8 times in his past 6 games. Adam Dunn has taught you well.
5) Triples?
The Yankees have one three-bagger this year. That's good for 26th in MLB. The only team without one? The Mets (Jose Reyes could help them).
Predictions for Next Week
1) Starters will continue to struggle
The Yankees play the Rangers tonight, and then have a day off followed by a 3 game series against the Tigers. Good luck. They play the Orioles after that.

2) Raul Ibanez will come to life
This man makes pitchers work to get him out. I don't mind him having long at-bats against the Tigers.

3) Nick Swisher will not drive in more than 2 this week
He had 10 RBIS this week. Justin Verlander won't let this continue.