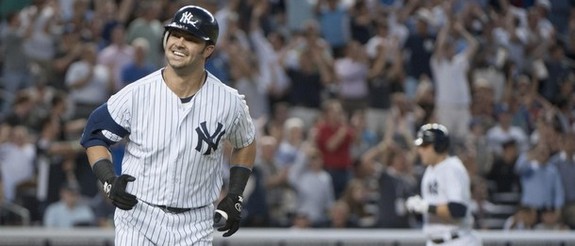 (Reuters)
The Yankees have won four out of five, including a big rout of the Rangers last night. Tonight, they try to keep it going. Here's the lineup:
Derek Jeter, SS
Nick Swisher, RF
Mark Teixeira, 1B
Robinson Cano, 2B
Andruw Jones, LF
Curtis Granderson, CF
Casey McGehee, 3B
Russell Martin, C
Jayson Nix, SS
And it will be Hiroki Kuroda on the bump. This one will start a little after 7 and can be seen on MY 9 and MLB Network.